Sales Assessment – Sales IQ Plus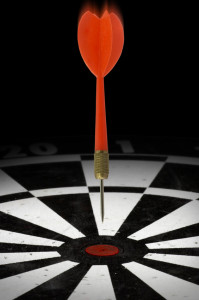 How can a sales manager or organization predict a salesperson's skill level? Or, if you are a salesperson, how can you identify your potential areas of improvement? A sales assessment may help you or your sales managers to identify key areas for improvement.
There are many skills, behaviors, knowledge and attitudes that make a high performing salesperson. Most salespeople don't take the time to understand how they can improve their own sales performance.  If they are lucky they may have a sales manager who helps them assess their behaviors and skills from time to time. The Sales IQ Plus Assessment offers an objective analysis of a salesperson effectiveness. It's also been validated and norms are being established.
The online sales assessment was developed jointly by best-selling authors Jeffrey Gitomer (The Sales Bible), Jim Cathcart (Relationship Selling) and Dr. Tony Alessandra (The Platinum Rule for DISC Sales Mastery).
The sales assessment measures a sales professional's knowledge and understanding of strategies required to sell successfully in today's sales environment. The sales assessment takes about 30 minutes to complete and has 48 questions that focus on eight primary sales competencies and selling traits. The eight competencies together give you a Sales IQ, which is your current selling effectiveness.
The eight primary competencies include:
Preparing for the sale and preparing yourself
Targeting the right market and buyers
Connecting to the buyer
Assessing needs and wants of the buyer
Solving buyer's problem and meeting their needs
Closing the sale and gaining buyer commitment
Reinforcing value and post sale follow-up
Becoming your own 'sales manager'
By assessing your sales effectiveness in each of the eight areas, you will gain an understanding about how you can truly become a high-performing salesperson.
When you sign up for the Sales Assessment  you get a comprehensive report, and coaching for $249. This includes two coaching sessions including a debriefing and planning session with an experienced sales coach who will answer your questions and to help you build an action plan.
You can order just the online assessment and the report for $99. Call for quantity discounts for your sales team and to discuss other sales coaching programs.
For more information – call 513-772-5115 or contact us to discuss your needs.